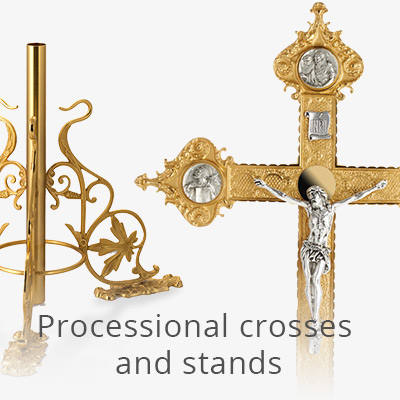 Easter and Lent are two very special occasions for Christians and several companies sell a variety of products which correspond with the spirit of this Catholic occasion. Some of the specialized products have been discussed below: (Information credit: https://www.holyart.co.uk)
1. Altar wine, hosts, incenses, and liquid wax: This category is entirely dedicated to consumables used during Easter and Lent celebrations. Some of the products under this category have been discussed below:
Traditional gedda frankincense: Very delicate liturgical incense product created following a recipe of Christian deacons.
Pontificial '19' incense: It is an incense-based product with a high proportion of natural incense.
Ethiopian incense maydi: Pure and natural Ethiopian frankincense guaranteed with no chemical treatment and no addition of fragrances.
Saint Jorge charcoal: Rapid burning charcoals for incense-burners and thuribles .These last for about an hour and ten minutes.
Myrrh drops: These are finely ground myrrh which can be used in thuribles as well as in small incense burners.
Charcoals for rapid burning in hermetic packages: They must be used with thuribles or burners and these last for an hour.
2. Easter and lent time vestments: This category includes the following products:
Stole with Latin products writing, printing logo and made of acrylic and wool fabric.
Pope Francis's jubilee stole with Latin writing. The stole is crafted in polyester with the original logo of pope Francis' jubilee machine embroidered on it.
Chasuble in 100 percent polyester with Chi-Rho, ears of wheat and grapes. Chasuble is crafted in a workshop with years of experience producing beautiful, high-quality traditional products.
3. Easter blessing items: Some of these products under this category are the following:
Holy water bottles
Holy water sprinkler
Sprinkler for liturgical use
Blessing paperboard
Chiselled holy water pots
Aspersorium in silver brass
Cardboards and buckets
4. Icons, pictures and bas reliefs: This category includes the following products:
Christ the redeemer in reconstituted carrara marble
Stylized Bas relief resurrection
Holy card resurrection
Russian painted eggs
Crucifixes
5. Paschal candles and candle stands: This category includes various types of paschal candles and candle holders, altar candles and related accessories that are used during Easter and lent time.
6. Christ the sovereign priest: This category includes statues and crucifixes representing the occasion of the resurrection of Christ and Christ the sovereign priest.
7. The Way of the cross and procession: The products under this category are mostly processional candles with bobeches, torches and votive candles.
These products have huge consumer demand, especially among people in the Catholic community, and their sales soar during the Easter and lent.